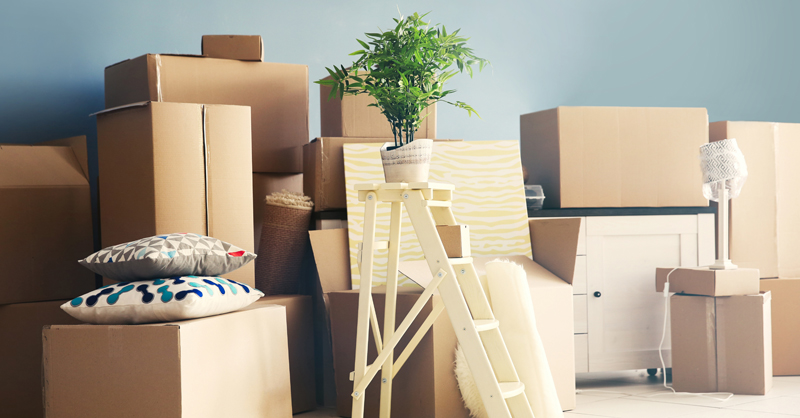 If you have ever researched wallet-friendly cities to move to, chances are you've looked into Las Vegas. It is considered to be one of the best bargains on the west coast, and offers plenty of job opportunities, family-friendly activities, and is still the Entertainment Capital of the World. How can you take advantage of all that Las Vegas has to offer without breaking the bank getting there?
Here are five moving tips that will help you save bucks:
1     Create a budget
Relocating in general can be very expensive—from moving your belongings, to traveling, to setting up your new place—there are plenty of opportunities to overspend along the way.
Even if you're not a budget person or have never kept a record of your spending, Las Vegas relocation costs can and will add up fast. To keep moving costs from catching you off-guard, be sure to have a clear sense of how much you're going to end up spending instead of wracking up a huge credit card bill.
It's time to pick up a pen and put in on a paper! List down all of the items you're going to need for that first week—from your toothbrush, to your groceries, even a few outfits for work. What time of year are you moving to Las Vegas? Will you need cool summer clothes and swimsuits, or warm winter jackets (yes, it sometimes snows in this desert oasis!)? This will enable you to decide what you can afford to buy now and what will have to wait until later.
Include everything you can possibly think of when you draw this up: packing boxes and tape, movers, startup cable and internet costs (don't forget those activation and setup fees!), gas, meals along the way, and temporary accommodations. But don't stop at that! Once you have those figured out, determine what other essentials you'll need to feel at home.
2     Pack Only the Essentials
Though it's tempting to just throw things in boxes and worry about it later, doing so can actually cost you money. You'll get to your new Las Vegas home with no idea of where to find what you need, and end up buying duplicate versions of necessities to save time. To help you save when relocating, take the time to carefully pack and mark boxes with their contents.
When you move, each item in your house represents a dollar sign. Professional movers, for instance, charge based on the weight and size of your items. The more stuff they move, the more you pay. Even though moving yourself is usually cheaper, the same holds true: the more stuff you have, the bigger (and more expensive) the truck you need to rent, and the more you'll pay for it in the time and effort of having to carry things.
This is your chance to sort and get rid of all that clutter you've been meaning to work through. Once you've determined what you're going to take with you, have a blow-out yard sale to get rid of everything else, then use the profits to cover some of the cost of the move. Donate what doesn't sell to a local nonprofit (don't even think of paying to keep it in storage).
3     Cancel Subscriptions
Cutting off things that might be on auto-pilot like Wi-Fi, cable TV and your landline early will save you money in the long run. Look through your email for notifications, and turn off the subscriptions you won't need during or after your Las Vegas relocation.
If you have a security, cleaning, or pet deposit, or any utility deposits on file, be sure to collect them before you move. It will be much easier than trying to do it over the phone after you leave. Additionally, remember to cancel any recurring memberships, such as the gym or yoga studio. If you've paid for any annual memberships, see if you can receive a pro-rated refund for the months you didn't use.
4     Shop Smarter
Why burning through cash on buying boxes and packing supplies for moving, when you have plenty laying around the house? Laundry baskets, rubbish bins, suitcases, anything that can hold items are great alternatives. Instead of buying boxes, you can go to local stores and ask for free ones, or check your local classifieds or NextDoor for neighbors who are looking to donate boxes from their recent move. Chances are, they'll have plenty.
When you're in your new Las Vegas home, it's tempting to want all new things in it. If you know you have a tendency to splurge on non-essentials, don't tempt yourself with window-shopping or trips to the mall until you unpack everything and see what you actually need. You might be surprised to find that your old stuff takes on new life in different surroundings.
5     Consider 702 Housing
Try not to stress over getting hold of a new annual lease or make expensive trips to house hunt before you're in Las Vegas. Instead, consider corporate housing. This way, you can take your time to find the right neighborhood. There are many amazing neighborhoods in the Las Vegas valley such as Summerlin, Rhodes Ranch, Spring Valley, and Southern Highlands. And don't forget neighboring cities such as North Las Vegas or Henderson! Henderson itself has many highly desirable areas such as Seven Hills and Green Valley that are host to excellent shopping, dining, and schools, and are just a 10-minute jot to the center of the Las Vegas action! Spending a little time in these neighborhoods with corporate housing can really help you decide if the neighborhood's amenities and energy are a good fit for you and your family before committing to a year lease or home purchase.
Prices for a furnished condo unit may seem steeper than unfurnished rentals at first glance, but if a fitness center, clubhouse, private balcony or patio, and other such amenities are important to you, then 702 Housing properties might be your best bet. Here's a look at the cost of one month living in an unfurnished annual lease vs. a temporary furnished housing booked through 702 Housing:
| | | |
| --- | --- | --- |
| | Unfurnished Apartment Lease | Temporary Furnished Housing |
| | | |
| | | |
| Cost to Move Existing Furniture | | All of our units are fully-furnished |
| | | |
| Trash, Electric, Gas, Water & Internet | | |
| | | |
Of course, these numbers are subject to change depending on your situation. Moving into 702 Housing, offers a variety of perks, and allows you to get started on your new job without extra moving-related hassles. You don't have to go to the trouble and expense of setting up utility services, cable, internet, our corporate rentals come fully equipped with all the essentials: houseware, kitchenware, fresh towels and linens, almost anything else you can think of to live in comfort is included. All you need is your suitcase!
And there you have it! Five handy moving tips to help you save on your Las Vegas relocation. If you enjoyed the read, view our available listings. Thanks for reading!