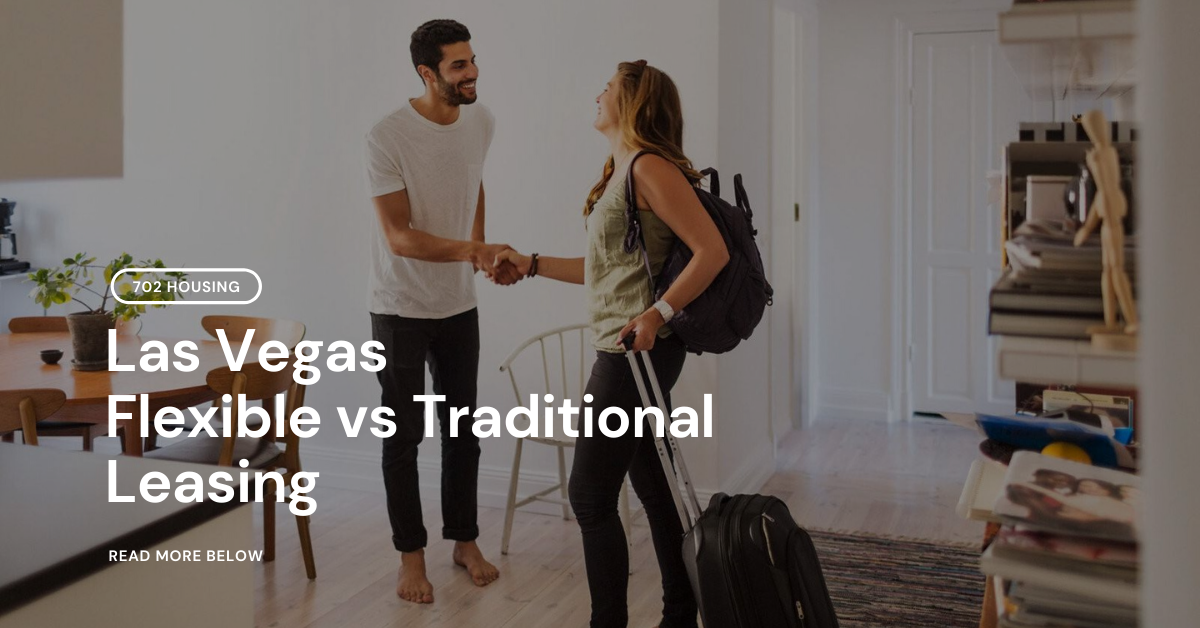 Many working professionals enter a housing lease agreement without thoroughly knowing how it works. One thing about leases they do not realize is that they're a lot more complex than they think. Leases differ according to what your needs are, and in which city you're in. We will look at some of the variations between flexible vs traditional leasing in this article, to see how they compare:
1    Flexibility
Most traditional leases, depending on the owner, are about 12 months or so. You can assume with landlords writing the lease that they can make the conditions beneficial for them. That's why it is important to know how long you will be living in the area and need a temporary space before signing on the dotted line. What if there is a change of plans and you have to move out early but still have months to go before your lease ends? You're likely to lose money from not getting your security deposit refunded, or worse, hurt your credit score. It could place you at a rough edge, narrowing down your options for renting another apartment, or getting credit cards and loans accepted.
Flexible leasing 
A standard 12-month lease doesn't work for everyone, particularly those who travel frequently for work, who are in between homes, and those who just need a comfortable, temporary space. 702 Housing offers flexible leases that allow people to move in and stay as long as they want. Leasing options include month-to-month, short-term, and long-term. The terms of your lease are negotiable and it's way easier to get your security deposit back. All you need is to fill out an online check-out form which includes your forwarding details and desired deposit return method within 24 hours of check-out. Your deposit will be processed once we receive the property inspection report, and you can expect to receive it within 30 days of check-out provided there is no damage, smoking, missing items, or keys, and the lease was fulfilled to term.
2    Reliability
Things aren't always going as expected with an individual landlord doing the property management job. If your AC system stops working in the middle of the night or your faucet drips nonstop, such issues can't always be fixed at a moment's notice. Landlords usually come the next day and try to fix it on their own, or seek help from someone they know about the job (which can take days or even weeks).
Dealing with a reputable company rather than an individual landlord, however, is far more reliable in almost everything—from prompt, round-the-clock customer service and maintenance to fair rent increases (if necessary). When maintenance issues occur, they usually have someone out that day or first thing the next day.
3   Flexible vs Traditional Leasing: Convenience & Inconvenience
Most traditional long-term rentals have little to no furnishings at all. They may have a bed frame but you don't know if your mattress fits in. They may have pillows but you don't know how long they've been there. You basically need to start from scratch from hiring skilled movers to setting up utilities and packing up all your stuff which can take weeks or months of planning before you can settle into your new home. While it can be overwhelmingly fun to furnish a new flat, costs can and will quickly add up, particularly if you are regularly traveling for work.
On the flip side, many flexible month-to-month rentals now offer furnished housing, with the luxury of all-inclusive amenities taking the guesswork out of relocation. No need to move heavy furniture, only your suitcase is all you need! 702 Housing properties are fitted with housewares such as a fully stocked kitchen, bed linens, towels, and electrical appliances. Upon check-in, some basic essentials will be given to get you going, such as toilet paper, paper towels, and hand/dish soap. You'll never want to leave home with all of these amenities!
4    Adaptability
Committing to a traditional year lease may not be ideal for those who like a change of scenery or plan on trying out different areas first before eventually purchasing a Las Vegas home. It requires extensive research and decision-making, meaning you have to be certain that the area will suit your needs. Adapting to a new area isn't a walk in the park—neighborhood, schools, and walkability are only a few of the priorities to consider. Not to mention, such rentals are often situated in the suburbs, away from major thoroughfares.
When considering flexible vs traditional leasing properties, some people and families prefer a suburban lifestyle, while others would rather have a more urban setting—this is where flexible lease rentals take part. 702 Housing has a wide selection of residential properties in both urban and suburban areas, giving you a larger room to explore homes and amenities included in several neighborhoods, such as community pools and parks, schools and nearby shopping centers, to get a sense of possibilities.
5    Efficiency
Traditional leases are exclusive of all costs, meaning you will be required to arrange and pay separately for all of your necessary services including rates, utilities, cable, and internet.
With flexible leases, the vast majority of the services you need to feel the comforts of a home are all included in your monthly rental. 702 Housing, for instance, offers one monthly rate which covers rent, utilities, and high-speed internet. No need to set up utilities, everything's set before your check-in.
Click here to find a furnished flexible-lease rental and live on your terms!