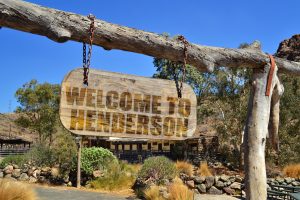 Retirement marks the beginning of a new chapter in life, a time to savor the fruits of one's labor and indulge in the pursuits that bring joy and fulfillment. As the sun sets on a bustling career, many retirees seek an oasis of calm and comfort to call home. Henderson, Nevada, emerges as an idyllic destination that combines the charm of a small-town atmosphere with the conveniences of a modern city. Nestled just outside the vibrant energy of Las Vegas, Henderson offers a haven for those looking to retire in style.
The Allure of Henderson, NV
Situated in the Mojave Desert, Henderson boasts a breathtaking landscape that marries rugged mountains with lush valleys. The city's master-planned communities are a testament to its commitment to harmonize urban living with nature's tranquility. Henderson's abundant parks, walking trails, and outdoor recreational spaces provide retirees with opportunities to stay active and relish the year-round sunshine.
A Welcoming Community
Retirement often calls for a place where friendly faces are easy to find. Henderson's strong sense of community is its cornerstone. The city's warm and welcoming environment encourages social interactions through various community events, clubs, and gatherings. Engaging with fellow retirees becomes effortless, turning neighbors into friends and acquaintances into companions for shared adventures.
Entertainment and Culture
While renowned for its proximity to the entertainment mecca of Las Vegas, Henderson itself boasts a thriving arts and cultural scene. The Green Valley Cultural Arts Center and the Henderson Pavilion showcase a myriad of performances, from live theater and concerts to art exhibitions. For those seeking a more active pastime, Henderson is home to several golf courses and recreational centers.
Healthcare Facilities
A crucial factor in choosing a retirement destination is access to quality healthcare. Henderson takes this aspect seriously, with a range of healthcare facilities, medical centers, and specialists to cater to retirees' medical needs. The city's commitment to well-being provides a sense of security and comfort to those entering their golden years.
Cost of Living
One of the most appealing aspects of retiring in Henderson is its affordable cost of living. Compared to larger urban centers, housing costs are relatively reasonable, allowing retirees to stretch their retirement funds further. The city's commitment to planned development has also resulted in efficient infrastructure, contributing to lower utility and transportation expenses.
Natural Beauty and Recreation
Henderson's proximity to the captivating landscapes of the Mojave Desert and the stunning Lake Mead offers retirees countless opportunities for outdoor adventures. Whether it's hiking in the Red Rock Canyon National Conservation Area or boating on Lake Mead's serene waters, the city provides retirees with ample chances to connect with nature and engage in invigorating activities.
Temporary Housing Solutions: 702 Housing
The transition to retirement often involves finding the perfect permanent residence. To facilitate this process, retirees can explore the services of 702 Housing, a specialized housing agency that offers temporary housing solutions. Whether you're seeking a short-term rental while searching for your dream retirement home or looking to experience the local lifestyle before settling down, 702 Housing can assist you in finding comfortable and convenient accommodations.
Conclusion
Retiring in Henderson, NV, represents a lifestyle choice that harmoniously blends the tranquility of a peaceful retreat with the conveniences of a modern city. From its stunning natural surroundings and robust cultural scene to its welcoming community and affordable cost of living, Henderson offers retirees the ideal backdrop to embark on their well-earned retirement journey. As the sun sets over the majestic desert landscape, Henderson opens its arms to those seeking a peaceful and enriching retirement experience, supported by services like 702 Housing to make the transition as smooth as possible.