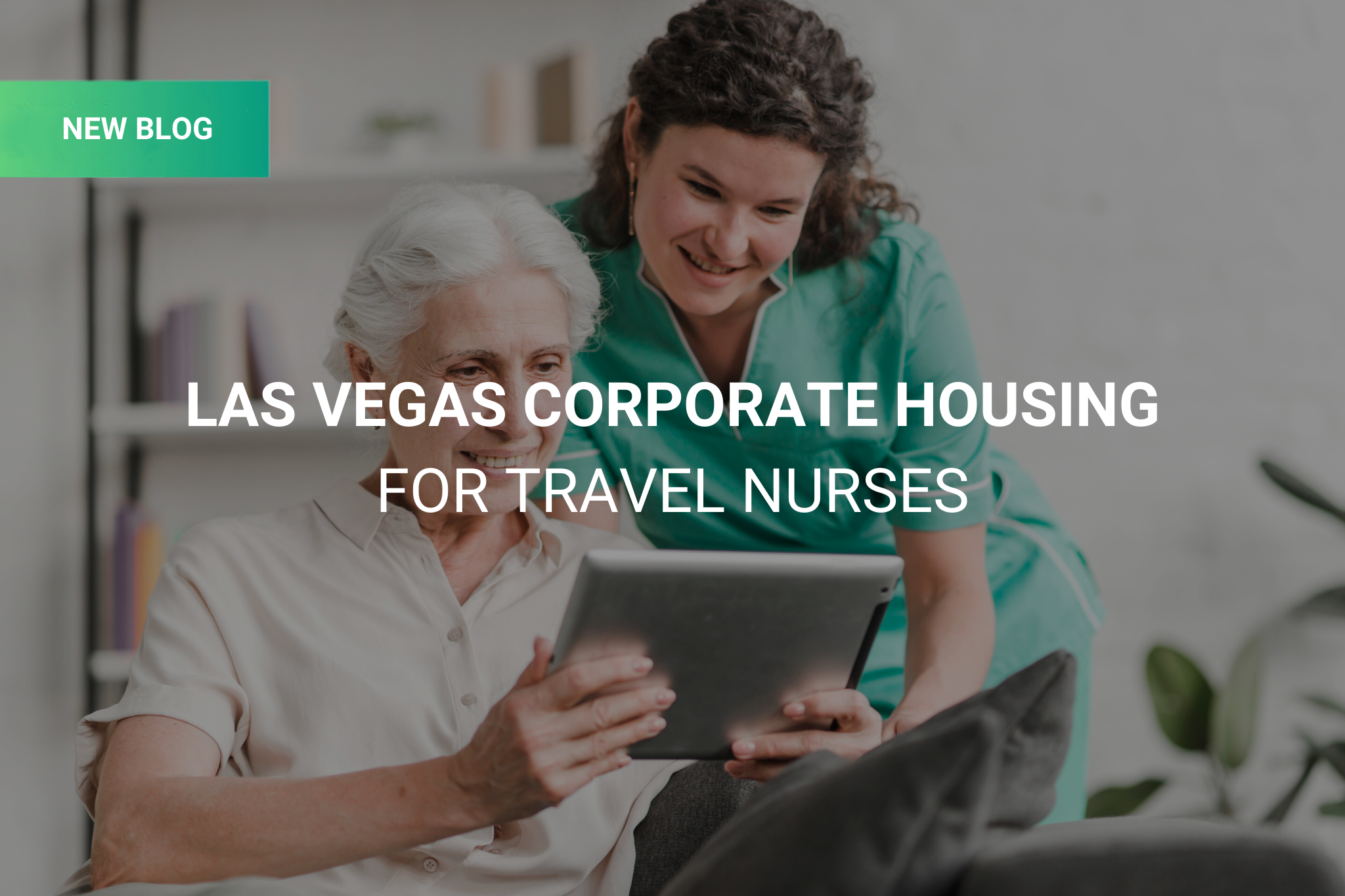 Traveling nurses, both first-timers and those who have been doing it for years, are sometimes torn between choosing company-provided housing and a stipend intended to cover basic expenses. In this article, we'll cover the things you should consider when choosing which one works best:
Company Provided Housing for Traveling Nurses
Company-provided housing is arranged through staffing agencies on behalf of their employees/contractors. The accommodations vary greatly depending on which housing provider your agency is partnered with. Some agencies find value in serviced apartments and corporate rentals, though some are still hooked with vacation rentals and extended stays.
Before accepting housing your agency has lined up, it's important to know what type of housing accommodation works best for you. Most agencies are fairly stringent and will try to stretch their dollar with less than stellar accommodations, leaving you with limited housing options to choose from.
With 702 Housing, you won't run out of options. We will work collaboratively with your travel nurse agency to deliver a solution that suits you well. Many travel nurses and other medical professionals have found comfort in our housing. They've found our people friendly, professional for whatever needs they have, our locations are convenient with close proximity to work and commercial areas, and our properties are complete with all household supplies.
For first-time travelers, letting your agency take care of everything from paying up-front costs associated with the housing, to budgeting your monthly food and transport allowance can make your Las Vegas relocation one less thing to worry about. Remember you can always suggest 702 Housing to your staffing agency, and let us handle the rest.
Company Provided Stipend Traveling Nurses
Finding your own Las Vegas traveling nurse housing can be challenging but rewarding. A housing stipend is intended to cover the housing costs while you're working. The amount of your stipend varies depending on contract and location.
Some travel nurses prefer this option because of the flexibility it guarantees. You will have control over where you live and how you want to live. This may be ideal for traveling nurses enjoying house-hunting or having their housing set before they begin an assignment.
This option, however, comes with great responsibilities. Finding your Las Vegas home is just the first thing to consider. There may be some research involved to determine an ideal location, public transportation, local amenities, and availability. You may need to front the money for the lease and security deposits. It can really be a daunting option if you don't know where to start.
As part of our services, we offer completely furnished monthly rentals which include utilities, cable, and internet. Everything is arranged prior to check-in, and you'll arrive at a move-in-ready home. Full-sized washers and dryers can also be found inside the unit. So you don't have to share machines or pay extra on laundromats. Our rentals are well-situated close to great schools within Las Vegas Valley, and hospital facilities such as Summerlin Hospital and Mountain View Hospital. Also near St. Rose Dominican Siena Campus, and Henderson Hospital.